Turkey's Best Outbound Golf Tour Operator 2014
Home

/

Titanic Mardan Palace 7 Nights 4 x Cullinan links Golf Club BELEK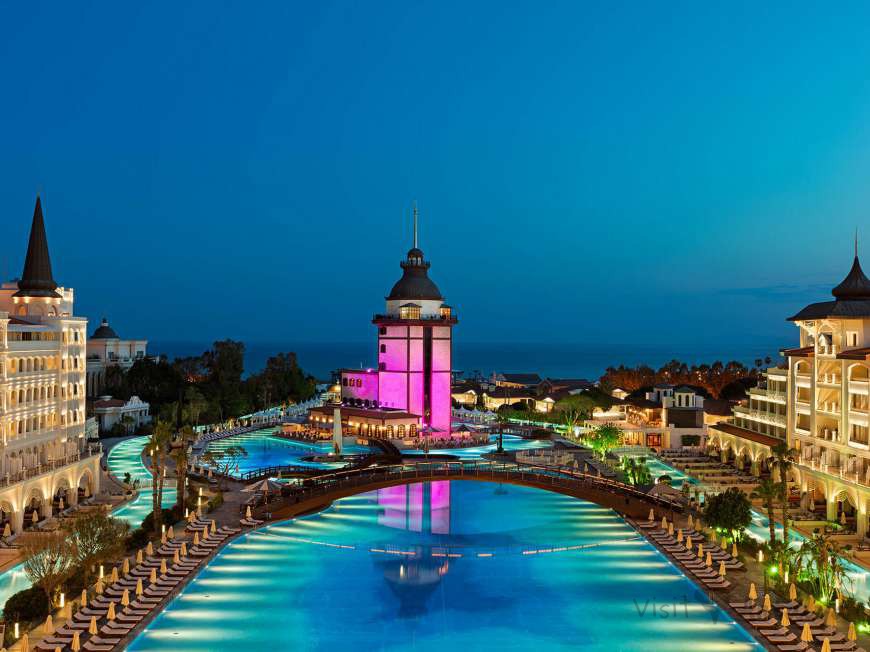 As one of the largest hotel chains in Turkey for more than 25 years, Titanic Mardan Palace is the signature of upper segment hotel management approach of Titanic Hotels. Foundation of TITANIC HOTELS brand consisting of 14 hotels and 1 Golf Club in Turkey and throughout Europe, was laid in 2003 with the first resort hotel 5-star Titanic Beach Lara having ship concept.
Along with one of the Turkey's first concept hotels, Titanic Beach Lara's prideful success in service sector, all hotels belonging to AYG Group of Companies are brought together under TITANIC HOTELS brand.
With its elegant decoration combining history and modern comfort, central location, spectacular views, palm trees and large green gardens, Titanic Mardan Palace reflects real luxury and magnificence of a spectacular palace. Having a unique palace hotel feature on Mediterranean Riviera, Titanic Mardan Palace offers the charm of a luxurious and impressive palace as well as unique holiday ambiance.
Considered as the most exclusive structure of the region with its splendid rooms and suites, Titanic Mardan Palace hosts a various activities from glowing holidays to prestigious governmental summits, fabulous and flawless weddings to social parties with its fabulous architecture, passionate and refined service.
Titanic Mardan Palace, with pleasant tasting experiences offering global and traditional flavors, luxurious spa opportunities relieving body and soul from stress and breathtaking entertainment concept.
| date from | to | nights | price | flights | |
| --- | --- | --- | --- | --- | --- |
| 01.12.2022 | 23.12.2022 | 7 | 770 € | on request | |
| 10.01.2023 | 26.02.2023 | 7 | 810 € | on request | |
All transfer included (airport, hotel, golf course)
---